Douglas Stebila
Walt Disney World trip 2011, part 2
January 25, 2011 at 08:06AM Travel Florida USA Walt Disney World
(Part 1 of my trip to Walt Disney World was posted a few days ago.)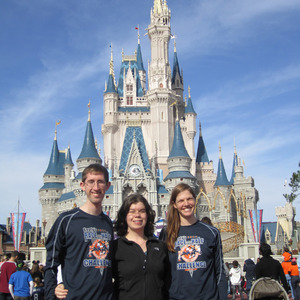 On Sunday morning,
we slept in, had a late brunch sitting casually around the table in our pajamas
. After the marathon, Cecilia, Laura, and I went to the most magical part of the most magical place in the whole world: the Magic Kingdom. Frontierland and Adventureland were our destinations: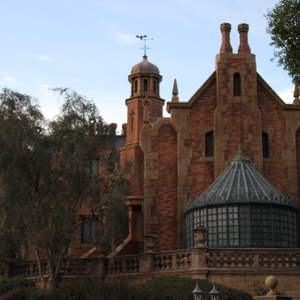 Cecilia loves the Jungle Cruise (so do I, to be honest; bad puns are a weakness of mine) and Laura wanted to go on the Big Thunder Mountain Railway rollercoaster. Next we hit my favourite Disney ride, the Haunted Mansion, which managed to break just as we were about to get on. I was a bit disappointed that it wasn't decorated for Christmas; when I visited Disneyland at Thanksgiving in 2005, the Haunted Mansion was decorated à la Nightmare Before Christmas, which was fantastic.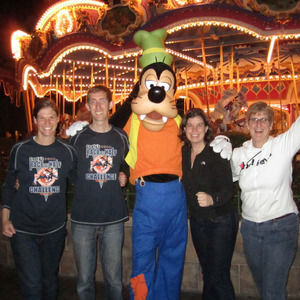 Donna joined us a bit later in the park and we stopped to get our picture taken with Goofy. He recognized our Goofy race shirts and congratulated us on our running! The Main Street Electrical Parade was that night as well, and we watched from a good spot over in Liberty Square.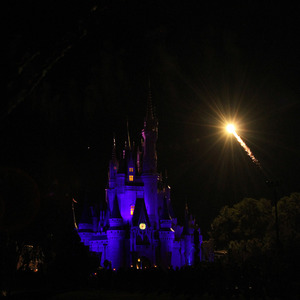 We stayed for the fireworks over Cinderella's Castle. I was hoping that it would start off the same way all Disney movies start, with a shooting star arcing over the castle, and I was very excited when it did. The show was great and went out with a bang.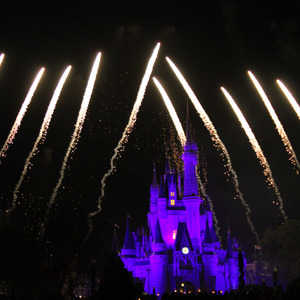 We had planned to head home after that, it having been a long day, but then discovered that the Magic Kingdom was staying open late for resort guests. I take Disney theme parks pretty seriously, so anytime there's a chance to stay in the park with fewer people in the lines, I say go for it, and we did. We managed to get through a ton of rides quickly, with what must have been a world record short lineup for Space Mountain: only 5 people in front of us! Finally we went home for a well-deserved sleep.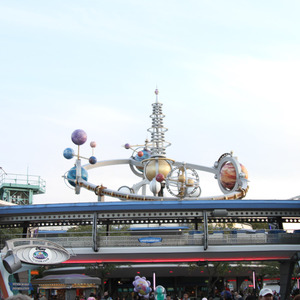 The next day we went back to Magic Kingdom. We made our way casually through the park, giving a nod of the head here and there to the other people wearing their half marathon and marathon shirts (it was "Marathon Monday", where everyone who completed the marathon got in for free). By the afternoon, we were a bit tired but discovered what was possibly our team's favourite ride of the entire trip: the Tomorrowland Peoplemover. The best part of it? You get to sit down. We liked it so much we stayed on it for a second round. We had a special dinner on Monday night at the Polynesian Resort to celebrate Laura's magical birthday.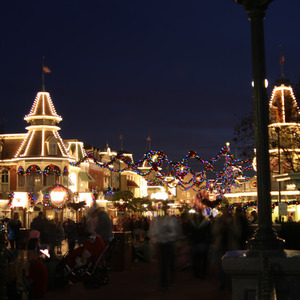 Tuesday was departure day for most people (but not me). Cecilia left first thing in the morning, and then Laura and Donna and I went back to Epcot to explore the World Showcase and go on some of our favourite rides. They left in the afternoon to catch their flight, but my flight wasn't until the next evening. Being at Walt Disney World on your own is a bit weird, but I made the most of it. I did a quick walk through Downtown Disney, and then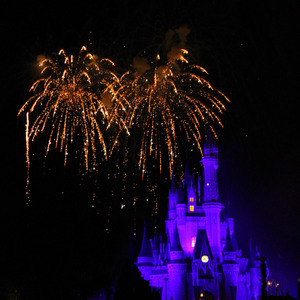 I went back to the Magic Kingdom to take some more pictures, especially of the fireworks (since I hadn't brought my good camera with me the day before). I wandered around the entire forecourt of Cinderella's castle and scoped out what I think was the best spot and then plopped myself down early to reserve it. I didn't have a tripod so I had to stabilize the camera on a railing, but I think the pictures came out fairly well.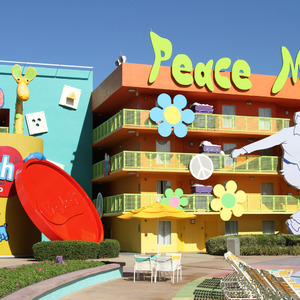 Since I was going to be solo the last night, I had decided to switch to a different (cheaper) hotel. I picked the Pop Century Resort, which is pretty new and one that I hadn't stayed at (or seen) before. I spent my last day at Walt Disney World going back to do things I hadn't done.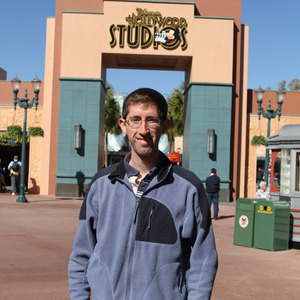 My main stop was Disney's Hollywood Studios, as we had missed a few things when we went there earlier in the week. I wanted to go on the new Toy Story ride, which is a shooting video game and was a lot of fun. I also went into a new exhibit on Walt Disney which was very interesting. I didn't know he had won a special Oscar just for the creation of Mickey Mouse.
And that was the end of my trip to Walt Disney World. Take a look at all the pictures in my Walt Disney World gallery, or just fly down and see it for yourself.