Douglas Stebila
Visiting Seattle, Raleigh, and New York
February 2, 2014 at 04:30PM Travel New York North Carolina Raleigh Seattle USA Washington
Seems like I'm more successful at planning trips than blogging about them. Alas.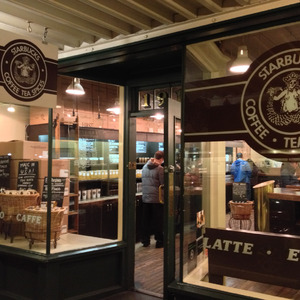 In January, after a lovely visit with my parents for Christmas, I made a few stops in the United States. My first stop was Seattle to visit Microsoft Research and work on a new project with a post-doc there who got his PhD from QUT a few years ago. It was a good visit and the research topic is very promising! I also got to see around Seattle a bit—I visited the first Starbucks in downtown Seattle near the fish market.
On the weekend, I headed down to Raleigh, North Carolina, to visit my cousin Jonathan and his family. I hadn't seen him or his daughter in around 8 years, so it was a really special weekend.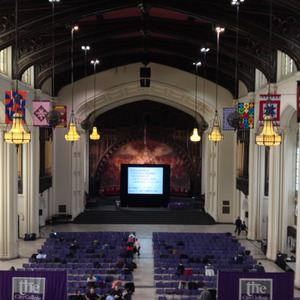 My last stop in North America before heading back to Brisbane was New York, to attend the fantastic
Real World Cryptography Workshop
. It was held in the Great Hall at the City College of New York in Harlem; one of my colleagues and I had an intense discussion about whether the Great Hall was larger or smaller than Hogwarts Hall. I gave the last talk of the workshop, "
Provable security of advanced properties of TLS and SSH
". The workshop was a great opportunity to hear about different aspects of applied cryptography and talk with people about real world problems.
I was really excited to go see a performance of Waiting for Godot. Besides being a masterpiece of 20th century literature, the highlight was that stars of the show were Sir Patrick Stewart and Sir Ian McKellen. The play was fantastic, much funnier than I remember from reading it years ago. I stayed around afterward outside the stage door to get autographs when the actors left, and I wasn't disappointed: all five of the actors signed autographs and posed for pictures, including Captain Picard himself!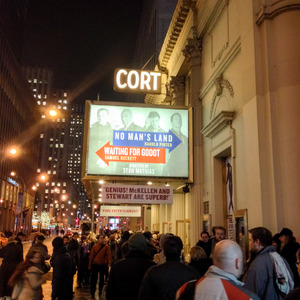 After 4 short days in Manhattan—squeezing in visits to Times Square (and the M&M Store), Central Park, and the best bagels in New York—it was time to head back to Brisbane and start getting ready for semester.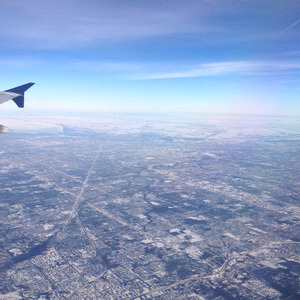 More pictures from my trip are available in
my gallery
. One last picture to leave you with: flying out of Detroit on the way to Seattle, I had a fantastic view out across metro Detroit to Windsor and, if you looked carefully into the distance, all the way across Essex County to Point Pelee.