Douglas Stebila
A weekend in New York City
January 6, 2012 at 03:07AM Travel New York USA
At the end of December I visited New York with my friends Joe and Lesley. I previously wrote about our experiences on New Year's Eve in Times Square. This post discusses the rest of our time in New York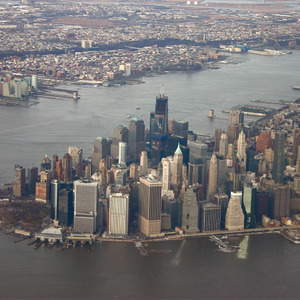 I flew from Detroit to New York on a tiny jet. Our flight into Laguardia flew right over Brooklyn, with a fantastic view of Manhattan out the left hand side of the plane, and I was lucky enough to have a window seat on that side.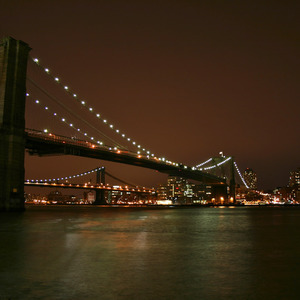 In retrospect, it seems like all we did in New York was walk and stand in line. We must have been on our feet 8 to 12 hours a day for 3 days straight. On our first day, we headed down to Lower Manhattan, visited the World Trade Center site, took the Staten Island Ferry across and back, and then walked across the Brooklyn Bridge. We had dinner at Grimaldi's, a very popular pizzeria in Brooklyn with a 90 minute line up out front. The subway ride back to our hotel at 11:30pm was an eye-opening experience; Joe thought it so notable that it should be on a "top 100 world adventures" list.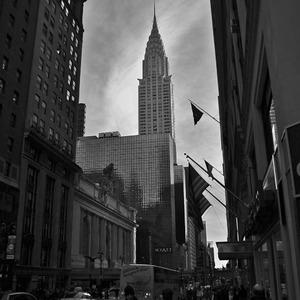 After standing in line for dinner, what better to do than stand in line for breakfast the next morning? We stayed just a block from what is apparently the best bagel place in New York,
Ess-a-bagel
. The line was a bit quicker — probably a 20 minute wait — and the bagels with any kind of cream cheese you might want (in my case, chocolate chip) were fantastic. I was smart enough to figure out that you could order online and pickup without waiting, which we did the next morning, bypassing the line and getting to our tasty bagels in an instant.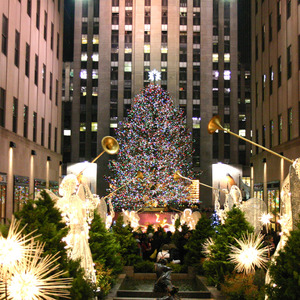 Day 2 was spent in midtown Manhattan and around Times Square. The main event was seeing the Broadway musical
The Book of Mormon
. It won nine Tony awards this year. That evening, we wandered up Fifth Avenue at night, checking out the Christmas tree in Rockefeller Center, the Christmas window displays in the shops along Fifth Avenue, and the Apple Store cube at Central Park.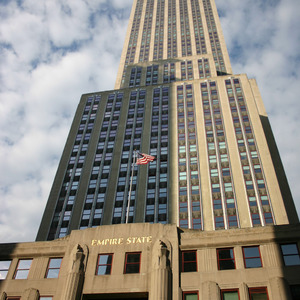 On the morning of the 31st, we headed to the Empire State Building for its commanding view of all of Manhattan. We made our way through line after line after line to eventually get up to the observation desk. We didn't get to
climb all the way
to the top
, but we did get to climb the last 8 flights.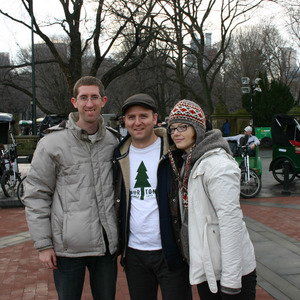 After that, we headed up to Central Park, past The Dakota apartments, and through the park to the Metropolitan Museum of Art. In retrospect, walking around New York for a whole day before standing outside for another 5 hours for New Year's Eve was not a brilliant idea. But
as I previously wrote
, we survived New Year's, so it worked out in the end.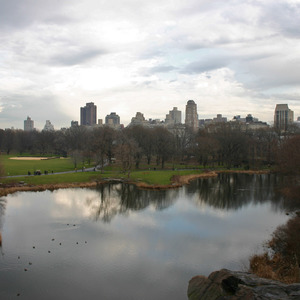 It was a short 3-day trip to New York filled with chaos — New York is apparently crazy with tourists at that time of the year — but we had a great time.