Douglas Stebila
Mediterranean cruise on the Queen Victoria: Part 1, Greece and Turkey
November 25, 2011 at 05:15AM Travel Greece Istanbul Queen Victoria Turkey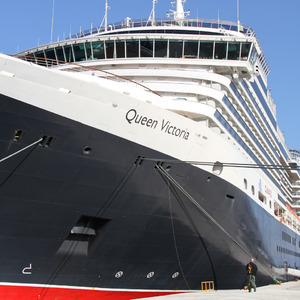 In November, I met up with my parents in Europe for a 12-day cruise on board Cunard's
Queen Victoria
cruise ship.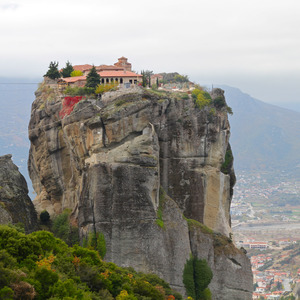 Our cruise started in Athens and set out sailing around Greece until we reached the port of Volos, from which I took a tour to Meteora in central Greece. Wind and weather have eroded massive rock pillars from the hillside; near the end of the middle ages, monks begin building monasteries on the isolated peaks. More than 20 were built, though only 6 remain today. The tranquility sought by the few monks and nuns still living in the monasteries is regularly broken by pesky tourists.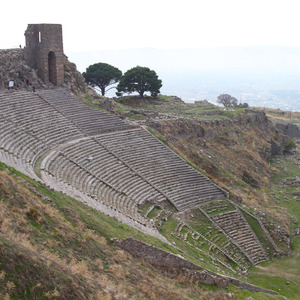 Our next port of call was Kusadasi, Turkey, which is not to far from the old Roman town of Pergamum (Pergamon). Set atop a hill, Pergamum was famous for its altar to Zeus and for its theatre, one of the largest of the Roman empire.
We sailed through the Aegean Sea into the Bosphorus Sea and to Turkey's largest city, Istanbul. I visited Istanbul in 2010, but my parents had never been before, so I was assigned the duty of being their tour guide through what-was-Constantinople. For me, the highlight of Istanbul is the extraordinary church/mosque/museum, the Hagia Sophia ("Holy Sophia"). Constructed by the Roman emperor Justinian in 537, it is a masterpiece of Roman architecture, a massive open space covered by an enormous dome. It astonishes me that such a large building could have been built so long ago.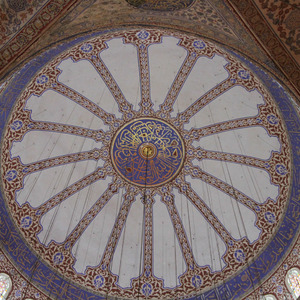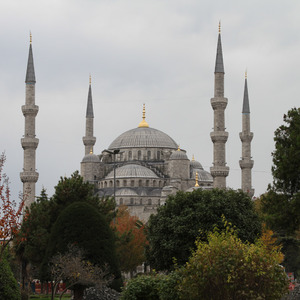 When Constantinople was conquered by the Turks in 1453, the Hagia Sophia was converted into a mosque, though it has since been turned into a museum showcasing both its Christian and Muslim history. As you can see, many mosques are now patterned after it, including Istanbul's famous Blue Mosque, just down the street. It's called the Blue Mosque because the tiles decorating its interior are atypically blue, as you can see in the picture at right.
Our story continues in Egypt in a future blog post...