Douglas Stebila
Amsterdam
July 31, 2011 at 01:12PM Travel Amsterdam Netherlands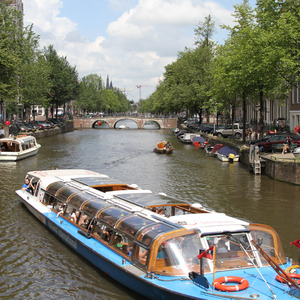 I was in Germany for two weeks, so I skipped town on the weekend in between to go up to Amsterdam.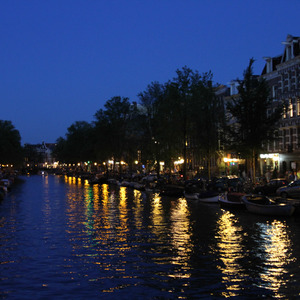 I spent two days wandering all around central Amsterdam. There's a convenient museum and transit pass, the
iamsterdam card
, which gave me access to dozens of museums and historical buildings in Amsterdam. The van Gogh museum was of course fascinating. I hadn't known that van Gogh was active as an artist for just 7 years. Astounding!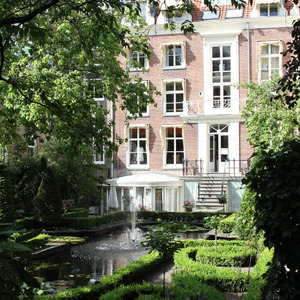 The canals are pretty, although occasionally inconvenient as you have to plan your walking around where there will be bridges. I visited an old mansion on one of the canals and was shocked to see such a large garden behind the buildings. From the street, Amsterdam seems a city of buildings and canals, but there are gardens hiding behind every apartment, apparently.
Any trip to Amsterdam is incomplete with walking through the curious Red Light District. Strangely, it's centred around the old cathedral, and there are windows with girls in them facing on to the cathedral square, which was quite the contrast.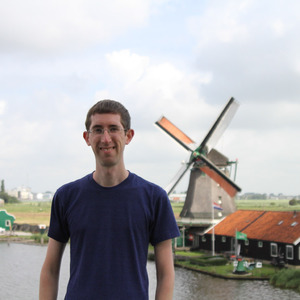 A short train ride from Amsterdam Centraal gets you to Zaanse Schans, a park featuring historic Dutch country buildings and windmills. There are 8 windmills, all of which are still functioning.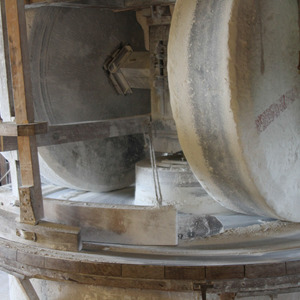 I visited two: "The Cat", a dye mill, which grinds the various pigments that become dye, and "The Seeker", an oil mill, which grinds nuts to make cooking oil. The millstones are massive; I wouldn't want to get my fingers caught in one of those.
A few more pictures from Amsterdam are available in my gallery.