Douglas Stebila
Stockholm, Sweden
July 1, 2011 at 01:45AM Travel Stockholm Sweden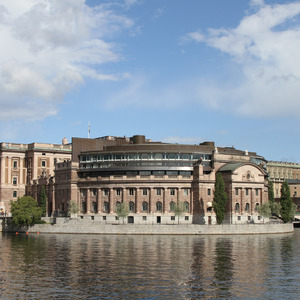 I'm currently in Scandinavia, enjoying a week's vacation before visiting Germany for 2 weeks of research.
I must confess to not having been too excited about this trip in the two months leading up to it. While I had booked the flight to/from Europe (for the work trip) back in early May, I had made no other arrangements for my week of vacation. With only a week remaining, I finally decided on Scandinavia, bought myself a copy of Rick Steves' Scandinavia, and started booking my vacation.
My first stop in Scandinavia (after 5 flights totalling nearly 48 hours from door to door) was Stockholm, Sweden.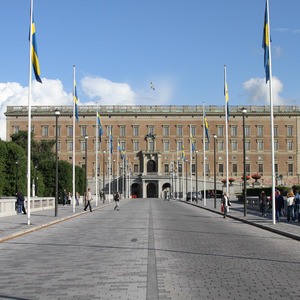 I spent two days pounding the pavement in Stockholm. Back in Brisbane, my university is participating in the
Get The World Moving Global Corporate Challenge
, for which I wear a pedometer every day. In Brisbane, my average number of steps per day was around 9,500. Over my two days in Stockholm, I totalled over 60,000 steps (part of that was a 14 km run through a big park in Stockholm; the rest was at least 30 km of walking, and probably a lot more if you take an average step length of 0.75 metres, which is what I have previously calculated when I measured). My feet were sore, but I saw a lot of Stockholm.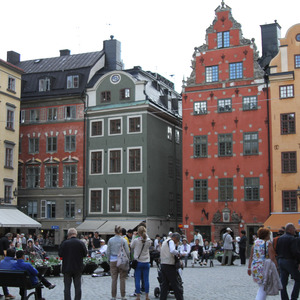 To get oriented, I took a walking tour of Gamla Stan, the oldest part of Stockholm, which includes the Royal Palace and an old square (at left) where the Swedish aristocracy was massacred by Danish rulers during a revolt in 1520.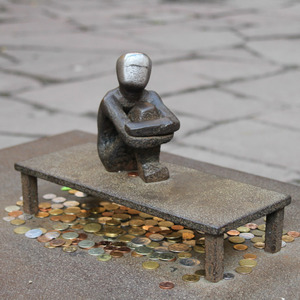 I also saw Stockholm's smallest statue, the Iron Boy (at right). During winter, people knit tiny woollen caps to keep him warm.
My favourite part of Stockholm was the Vasa Museum. In 1628, the Vasa, a fantastic new warship (with two gun decks, making it overly top heavy), keeled over and sank 20 minutes into its maiden voyage in Stockholm harbour. It lay 32 metres below the surface for 333 years, its location eventually forgotten, until it was found again in the 1950s. The cold, brackish (not too salty, not too fresh) waters of the Baltic Sea kept its wood from being eaten by the shipworms that normally eat wood in the ocean.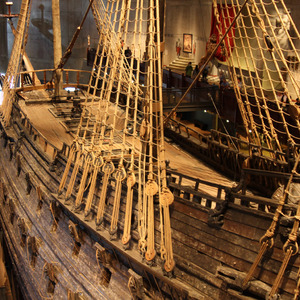 In 1961, it was raised from the bottom, its hull was sealed, and it was towed -- floating without assistance -- into a dry dock. It was then restored and preserved, with over 95% of its original wood still in place, and had a museum constructed around it for permanent display. It's massive and awesome.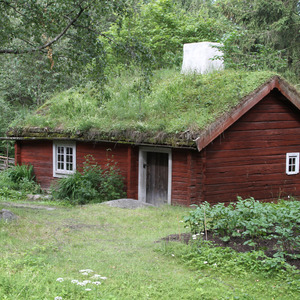 Near the Vasa Museum is
Skansen
, the world's first open air museum. Old buildings from all around Sweden have been moved to this park to show Sweden's way of life from days gone by. Other countries around the world have since created open air museums like this.